QPR – Suicide Prevention Gatekeeper Training
ASK A QUESTION, SAVE A LIFE
Click a date below to register.
Saturday, May 7 – 9:30-11:30am
LOSS Office
Tuesday, September 6 – 6-8pm
Zoom
Tuesday, December 6 – 6-8pm
LOSS Office
Or Email us to learn about scheduling a training in your community.
Often, the simple offering of hope and social and spiritual support can avert a suicide attempt entirely.
Most individuals want to help save lives, but avoid talking about suicide because they are unsure of how to identify someone at risk or they are concerned about saying the wrong things or making a situation worse. Saving lives begins with learning what to do.
QPR stands for Question, Persuade, and Refer—the 3 simple steps anyone can learn to help prevent suicide. The most widely taught gatekeeper training in the world, QPR is designed to help any and everyone learn how to recognize the warning signs of suicide, offer hope, and help save lives. Participants will learn how to intervene with an individual at-risk, persuade them to get help and guide them to the appropriate resources.
The 60-90 minute QPR Training includes an hour of instruction, followed by role-playing exercises, and time for questions and discussion. Take the first step in saving lives by signing up for QPR training today.
Are you a Gatekeeper?
You may be. Because you may be the best person, at the right time and place, to recognize an individual in crisis and to prevent suicide. People considering suicide often feel isolated and alone and may feel that no one can help them or understand their pain. How? QPR Gatekeeper training will help you recognize people in crisis and connect them with others who can provide appropriate care.
What is QPR?
Like CPR, QPR is a process that anyone can learn to help prevent suicide. Think of it this way: QPR is to suicide what CPR is to heart attacks, a simple educational program that teaches community members how to recognize a mental health emergency and how to get a person at risk the help he or she needs.
Who should learn QPR?
In short, everyone and anyone. LOSS provides trained instructors to local businesses, churches, and community groups. Mental health training is not a prerequisite. We are all capable of offering the hope and connection that helps save lives.
The more people trained in QPR, the more lives saved.
---
What others are saying…
"I will use this working with cancer patients who are experiencing depression."

LifeCare Alliance Staff
"If I see a client in crisis or exhibiting suicidal tendencies, I feel comfortable in referring help and resources to them."

"I learned more than I expected."

LifeCare Alliance Staff
"I work with cancer patients, all of whom are low income with significant barriers to care, and this information is invaluable. This will help me with my assessment skills."

LifeCare Alliance Staff
"The QPR presentation to our staff was very informative and eye-opening. Angela is an excellent trainer and presenter. The role-playing session was also very helpful."

Randy Quickel, President, UFCW Local 1059
"I got a lot of fantastic info! It was very relatable and easy to follow."

LifeCare Alliance Staff
"Angela really made a sensitive topic feel comfortable. I feel better equipped to respond to someone who may be suicidal."

OhioHealth Care Management Staff
"The subtle cues that were talked about were very helpful. I feel more empowered to actually ask the difficult questions. Thank you for giving us knowledge and more importantly, the confidence to speak up."

UFCW
"In the environment we are in today, it is important that we have a clear understanding of ourselves and our employees in general as it relates to mental health. This program brings to light the struggles people face and how to approach those that are in a dark place where they think their only choice is to take their life. During the 2-hour class, the LOSS team gave an empowering message and provided us with the tools to identify when someone is in need. We highly encourage businesses to take the time to go through this course and have the loss team work with your leadership. We thank the LOSS team for all that they do and continue to do for our community."

Angela Ciraky, Team Coach and Michelle Montgomery, Sr. Director, Aetna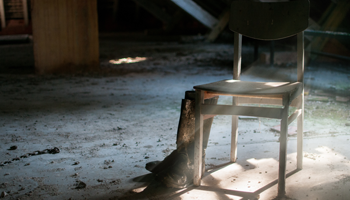 "I feel it is very versatile, can be used in personal settings or professional"

Lianna Baker, Syntero
"(I see myself utilizing QPR) in my social work practice, also teaching others to be gatekeepers."

"This program isn't just for professionals! It's for everyday, ordinary, friends, family members, (and) strangers. It reduces the fear and stigma of addressing this issue."

Vanessa K., LSW