Luigia Bailey is a Volunteer with LOSS Community Services.
Contact us to schedule a speaker today!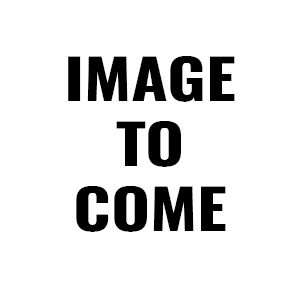 Luigia Bailey lost her brother Danny to suicide after he was a registered missing person for 12 years.  In 2005, at the age of 18, Danny suddenly disappeared and wasn't found for 12 years.  In 2017, a hiker discovered human remains, which DNA testing proved belonged to Danny.  The coroner ruled his cause of death as suicide, which stunned and devastated Luigia's family.  Since then, the road to recovery and healing has been extremely challenging, and Luigia is determined to use her story, and Danny's story, to help others as often as possible.  She is passionate about suicide prevention education, postvention emotional support, and mental health advocacy.

In 2019, Luigia completed the 2-day "How to Tell My Story" safe messaging speaker training, became certified in Psychological First Aid, and completed the QPR Suicide Prevention Gatekeeper Instructor certification program.  Luigia is a trained first responder volunteer who gets dispatched to the scene of suicide deaths to provide immediate support to the suicide loss survivors. 

Luigia is thankful to have had several opportunities to speak publicly and share the story of her brother's life and death and the profound repercussions and lessons that flowed from them which culminated into a message of hope, and assurance that healing truly is possible.  Inspired by the lives she has touched, coupled with her passion for writing, Luigia is motivated to share her message with an even larger audience and is currently writing a novel about her unique journey of tragedy and loss. 

Outside of her volunteer work and writing, Luigia owns and operates a private piano studio servicing over 25 students, plus a wait-list.  She is happily married and blessed to be the mother of 6, soon to be 7, children.  She earned a B.A. in Japanese Language and Culture, an M.Ed. in Foreign and Second Language Acquisition, and a TESOL endorsement, all completed at The Ohio State University.  She was a contracted English teacher in Japan and a classroom teacher in Worthington City Schools, where she taught the Japanese language to American students as well as ESL/EL to non-native speakers.  Luigia has always enjoyed teaching and hopes to use her experience in education to help others learn about suicide, suicide prevention, and how everyone can help those in need.
Booking Information:
• Loss Survivors
• Workplaces
• 1st Responders
• Faith Communities
• Non-Native English Speakers (Japanese)
Topics Include:
• Postvention bereavement support for family, friends, professionals, and peers
• Suicide Grief
• Hope
• Christian Faith
• How to safely talk about suicide. Including responsible messaging for media
• Suicide Awareness and Prevention
• Warning Signs
• Anxiety
• Depression
• I'm Here to Help! What to say and what NOT to say to the bereaved by suicide