When you make a contribution to LOSS Community Services, you are directly supporting survivors of suicide loss in our community. From support groups and resources to training programs, your gift provides an instillation of hope to the bereaved as they navigate through unimaginable grief.
---
MAKE A RECURRING GIFT TO BECOME A MEMBER OF FRANK'S CLUB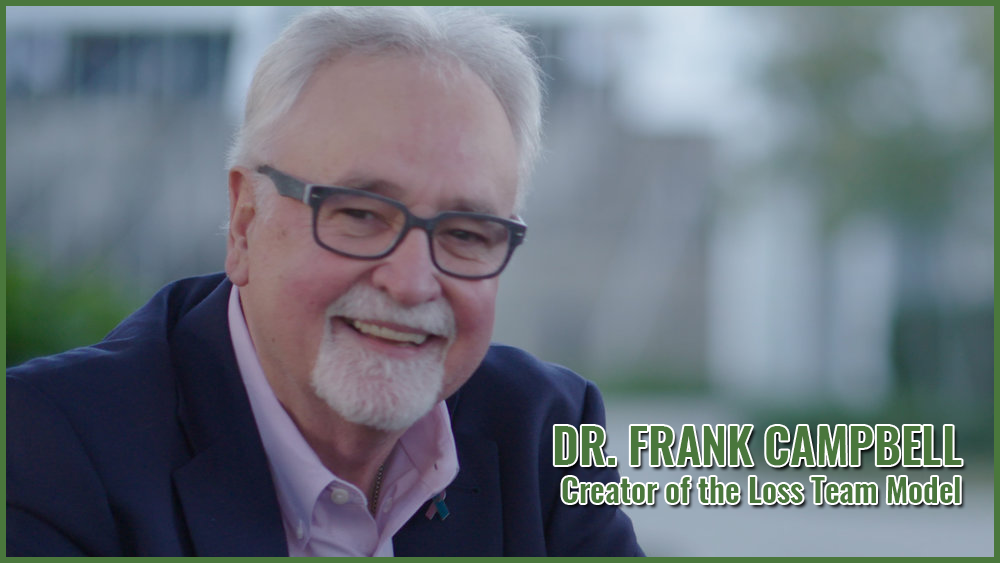 As a member of Frank's Club, your recurring donation helps support the growth and expansion of services for suicide loss survivors as well as suicide prevention training. You will receive a welcome gift, regular updates, and invitations to special events.
In 1997, Dr. Frank Campbell, who at the time was the President of the American Association of Suicidology, developed the Active Postvention Model which became known as LOSS Teams in 1998. Since then, LOSS Teams have been developed across the globe in diverse communities.
In 2013, the Ohio Suicide Prevention Foundation hosted the National LOSS Conference. It was at this conference that LOSS Community Services Founder, Denise Meine-Graham, met Dr. Frank Campbell and learned more about the importance of immediate peer support for loss survivors. Denise and a few other amazing volunteers went to work and launched the Columbus LOSS Team in 2014. And as they say… the rest is history!
---
OTHER WAYS TO SUPPORT SUICIDE LOSS SURVIVORS

When you shop on amazonsmile, amazon will donate a portion of proceeds to your designated charity.
To begin supporting LOSS, simply visit https://smile.amazon.com/, hover over the AmazonSmile dropdown, and search for LOSS Community Services.

When you shop at Kroger and scan your Kroger Plus Card, a portion of your purchase is given to your designated organization.
You must register your Plus Card online to designate the charity of your choice. Once your account is created, visit this page and enter our organization number FY783 in the search bar. Click 'Enroll' and you're done!

Facebook Fundraisers are a simple way to fundraise for your favorite organizations. They take less than five minutes to set up, and are a great way to spread awareness of your favorite causes.
To create a fundraiser for LOSS, simply visit our Fundraiser Page, click Raise Money, and configure the details. Click Create, and your fundraiser is live!