Abby Que is a Suicide Prevention Initiatives Coordinator, focusing on the prevention training needs of LOSS Community Services.
Contact us to schedule a speaker today!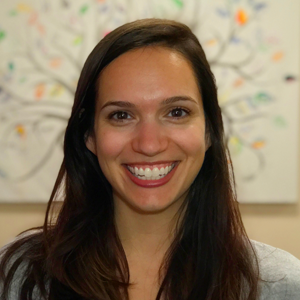 Abby's first husband, Kevin, died by suicide in 2015. Kevin was a Marine Corps veteran, who served two tours in Afghanistan as a machine gunner before being honorably discharged in 2014. Following this tragic event, she became passionate about mental illness, suicide prevention and postvention, and suicides in the veteran population.

Abby volunteers with LOSS Community Services by providing immediate support to survivors following a suicide loss. She also volunteers as a QPR suicide prevention instructor, support group facilitator, and peer companion. Abby completed the 2-day "How to Tell Your Story" safe messaging training. In addition, Abby leads a TAPS support group for family members bereaved by a military loss.

Abby has a BA in Special Education (K-2) and has worked as an intervention specialist for six years. She is currently working on her Master's in Social Work, pursuing her new passion of helping veterans, those struggling with mental illness, and the bereaved.
Examples of Audiences:
• Loss Survivors
• Military Families
• Faith Communities
Topics Include:
• Postvention bereavement support for family, friends, professionals, and peers
• Suicide Grief
• Hope
• How to safely talk about suicide.
• Suicide Awareness and Prevention
• Warning Signs