Denise Meine-Graham is the founder and Executive Director of LOSS Community Services.
Contact us to schedule a speaker today!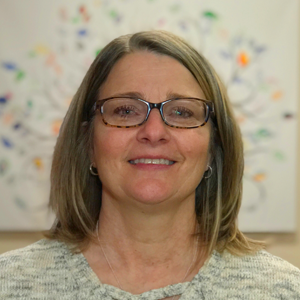 Denise Meine-Graham founded LOSS Community Services in 2014 after her teenage son, Drey Meine, died by suicide in 2012. Denise is trained in and a trainer of various Suicide Prevention trainings and is also a How To Tell Your Story trainer. Denise earned her Certification in Thanatology (CT) in 2018 and her Death & Grief Studies Certification from the Center for Loss & Life Transition with Dr. Alan Wolfelt in 2016. Denise is also certified as a Psychological Autopsy Investigator by the American Association of Suicidology (suicidology.org). She also completed both The Link Support Group Facilitator Training and the AFSP Support Group training. Denise has a BS in Finance and Business Management from Franklin University and formerly worked in leadership roles with L Brands and Cheryl's Cookies.

Denise speaks in front of many different audiences, large and small, and has shared her personal story with the news media many times. Areas Denise is especially passionate about include suicide prevention, warning signs, how to talk to someone if you are concerned they may be suicidal, suicide grief, hope, and the role of faith and the church in suicide loss and in raising awareness about prevention.
Examples of Audiences:
• Loss Survivors
• Mental Health Professionals
• 1st Responders
• Workplaces
• Faith Communities
Topics Include:
• Postvention bereavement support for family, friends, professionals, and peers
• Suicide Grief
• Hope
• How to safely talk about suicide.
• Suicide Awareness and Prevention
• Warning Signs
• "I'm Here to Help!" What to say and what NOT to say to the bereaved by suicide